Louis G. Paulson, Esquire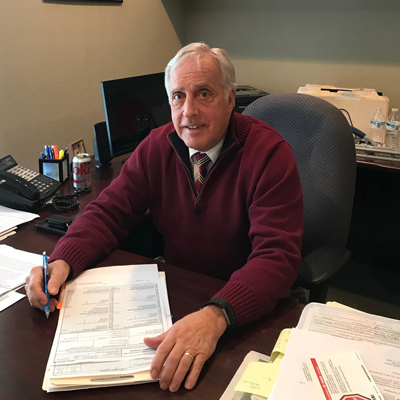 Va Beach Office
Phone: (757) 481 6600
Fax: (757) 496 9063
1432 N Great Neck Rd, Suite 101
Va Beach, VA 23454
Arlington Office
Phone: (571) 970 3317
Fax: (571) 970 3219
3100 Clarendon Blvd, Suite 630
Arlington, VA 22201
Email
office@paulsonlaw.net
Louis G. Paulson, Esquire
Lou Paulson is a native of Virginia Beach, Virginia and graduated from Princess Anne High School. Mr. Paulson received a degree from the University of Virginia with a BS in Aerospace Engineering in 1970.
A United States Navy veteran, Lou was stationed aboard the USS America where he flew E2B & C aircraft. While he was in the Navy, Lou received a Master of Science in Aeronautical Systems from the University of West Florida (1972) and a Master of Science degree in Business Administration from George Washington University (1975). Lou received a Juris Doctorate in 1979 from the College of William and Mary. He also received a Master of Laws in Taxation in 1987 from the College of William and Mary.
Lou is a member of the Virginia State Bar Association. He began practicing law in the Great Neck area in 1980. Lou and his family have lived in the Great Neck Area since 1972. He also coached baseball and basketball in the Great Neck community programs for fifteen years.