Elias W. Paulson, Esquire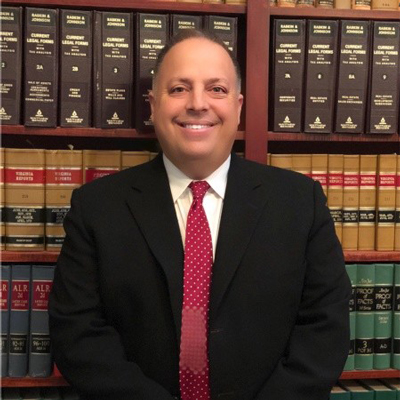 Va Beach Office
Phone: (757) 481 6600
Fax: (757) 496 9063
1432 N Great Neck Rd, Suite 101
Va Beach, VA 23454
Arlington Office
Phone: (571) 970 3317
Fax: (571) 970 3219
3100 Clarendon Blvd, Suite 630
Arlington, VA 22201
Email
office@paulsonlaw.net
Elias W. Paulson, Esquire
Elias is a native and life-long resident of the City of Virginia Beach, Virginia. After graduating with honors from Frank W. Cox High School in 1990, he attended the College of William and Mary in Williamsburg, Virginia, where he earned a Bachelor of Arts degree in English Literature in 1994. He received his Juris Doctorate in May of 1997 from Regent University School of Law in Virginia Beach, Virginia, where he graduated with honors.
Elias is a member of the Virginia State Bar Association, the Virginia Trial Lawyers Association, and the Virginia Bar Association. He has experience in a wide range of legal areas including personal injury, estate planning, and real estate law. His trial experience included representation of individuals before the Virginia Beach, Norfolk, Chesapeake, Newport News and Portsmouth Circuit and General District Courts. Elias is licensed to practice before the Virginia Court of Appeals and before the Virginia Supreme Court.
He is married to the former Amy Christine Thomas of Virginia Beach. They have a son, Louis and a daughter, Cathleen.